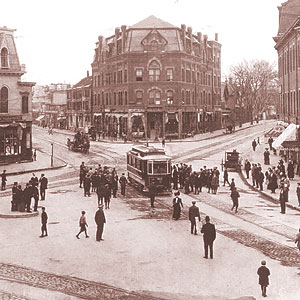 Several strands of neighborhood and city-wide planning continue. Be part of the conversation.
The City of Somerville is dramatically revising the zoning code, Union Square is under going a detailed neighborhood plan that sets the stage for the Master Developer agreement with master developer US2, and there's planning around the infrastructure of Union Square including public space, roadways, water/sewer, plus, anticipate station planning for the future Green Line stop at Prospect Street.
The community engagement around these strands are primarily led by Somerville by Design, an team from the City of Somerville's planning department.
Hearings and information sessions regarding the zoning code revisions have not yet been scheduled.
The Community Advisory Committee, the group appointed by the City to represent community interests in the Master Developer selection process, has their own website with links to planning documents and a form for on-line discussion.
On twitter the conversation is using #PlanUnionSquare.
UNION SQUARE COMMUNITY ADVISORY COMMITTEE MEETING
This group is designated by the City to represent the community in the master developer process. For this meeting Open Space is anticipated as the theme. See more.
March 23, 2015
6:00 PM
Argenziano School, 290 Washington Street